RESIDENTIAL SEAMLESS GUTTER INSTALLATION RHODE ISLAND - CT & MA.
RESIDENTIAL SEAMLESS GUTTER INSTALLATION RI  
Residential Seamless Gutter Installation RI ⛈  All Types Of Seamless Gutters and many colors available | Commercial & residential seamless gutter, Semi round gutter & Cooper gutters.
We travel everywhere in Rhode Island, Masachusetts & Connecticut.
Commercial & Residential Seamless Gutters Installation & Gutters Repairs
Just One Missing Shingle
May Qualify for Roof Replacement

Just one (1) missing shingle is enough to qualify for a potential roof replacement paid by your homeowner insurance ✨ Call is for a free aerial roof evaluation and if we find storm related roof damages ✨ You may qualify for a new roof Replacement, you only needs to paid your insurance deductible
MORE THAN SEAMLESS GUTTERS ✨ VINYL SIDING - ROOFING & WINDOW REPLACEMENT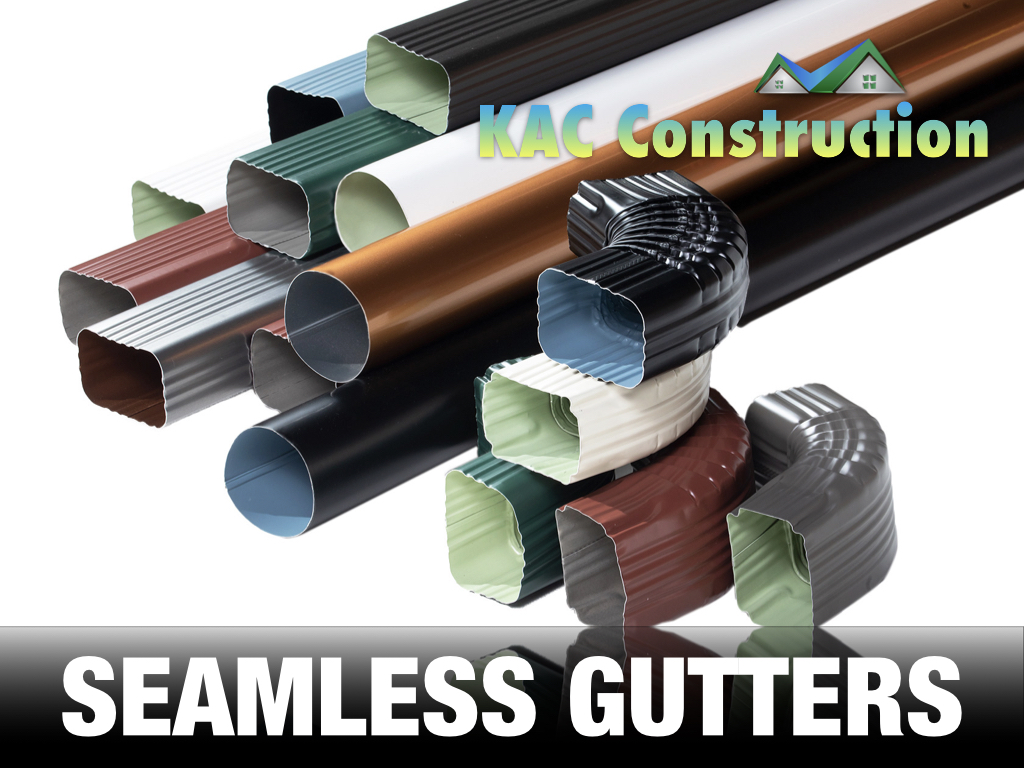 KAC Construction (401)837-6730
Seamless gutter contractor, performing more than just gutter repairs & seamless gutter installation 💥 We install Replacement Windows, Vinyl Siding, and Roof Replacement 💥 Some customer qualify for potential free roof replacement 💥 If you have any storm related damages in your home like high winds, hail, ice or any other storm related damages ✨ You may qualify for roof or Vinyl Siding replacement at not charge for you ✨ You only needs to paid your insurance deductible.
Servicing Everywhere in RI, Ma & CT